Top-notch advice for your success
Do you want to communicate effectively with customers and present your business in an innovative way? Managing Director Mario will assist you with that!
Innovative and sustainable
The evolution in networking
If companies aim to achieve the best possible outcomes for their incredible product innovations from participating in such trade fairs,
it is no longer feasible with a 200-year-old paper card quickly exchanged upon departure. For successful networking in 2023, a
ContactMeCard is essential. Not just because it's cooler and more enjoyable, but because this card makes all noteworthy company
information directly clickable through a link, allows easy access to subweb pages without the need for searching, and enhances the
professional impression with an innovative and sustainable gadget. This way, both conversation partners remain in the best memory.
Mario von Kelterborn (CEO) after participating in the Mobile World Congress 2023 in Barcelona with the Hessian Pavilion.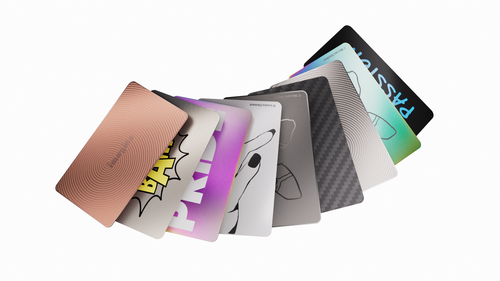 The World of Digital Business Cards
Don't wait any longer and schedule your personal consultation today!
Whether you aim to differentiate your company from the competition or are seeking sustainable, innovative, digital, and cost-saving solutions –
our personal consultation will assist you in getting the most out of your contact management.
Book your appointment now and let ContactMeCards introduce you to the world of digital business cards!
We are happy to assist in publishing your own edition or designing personalized cards, ensuring that your next initial impression with your conversation partners will be the best possible. Please note that you only need a single card per team member, and our cards are transferable in the event of personnel changes – making us the sole provider worldwide offering this feature.
All advantages at a glance
Smart networking thanks to ContactMeCard
Generate more leads

Within seconds you can share your contact profile to be saved on the others smartphone. This includes all information which are relevant to bring your networking to the next level.

You act more efficiently.

There is no ne3ed to print and reprints business cards. This save money for time, printing, transportation and is saves the environment. Our cards are a unique investment with years to yield.

You act more innovative

A ContactMeCard as a premium digital business cards gives an innovative, modern image. It shows technological affinity, environmental awareness and enables interactive presentations that outperform traditional paper cards.